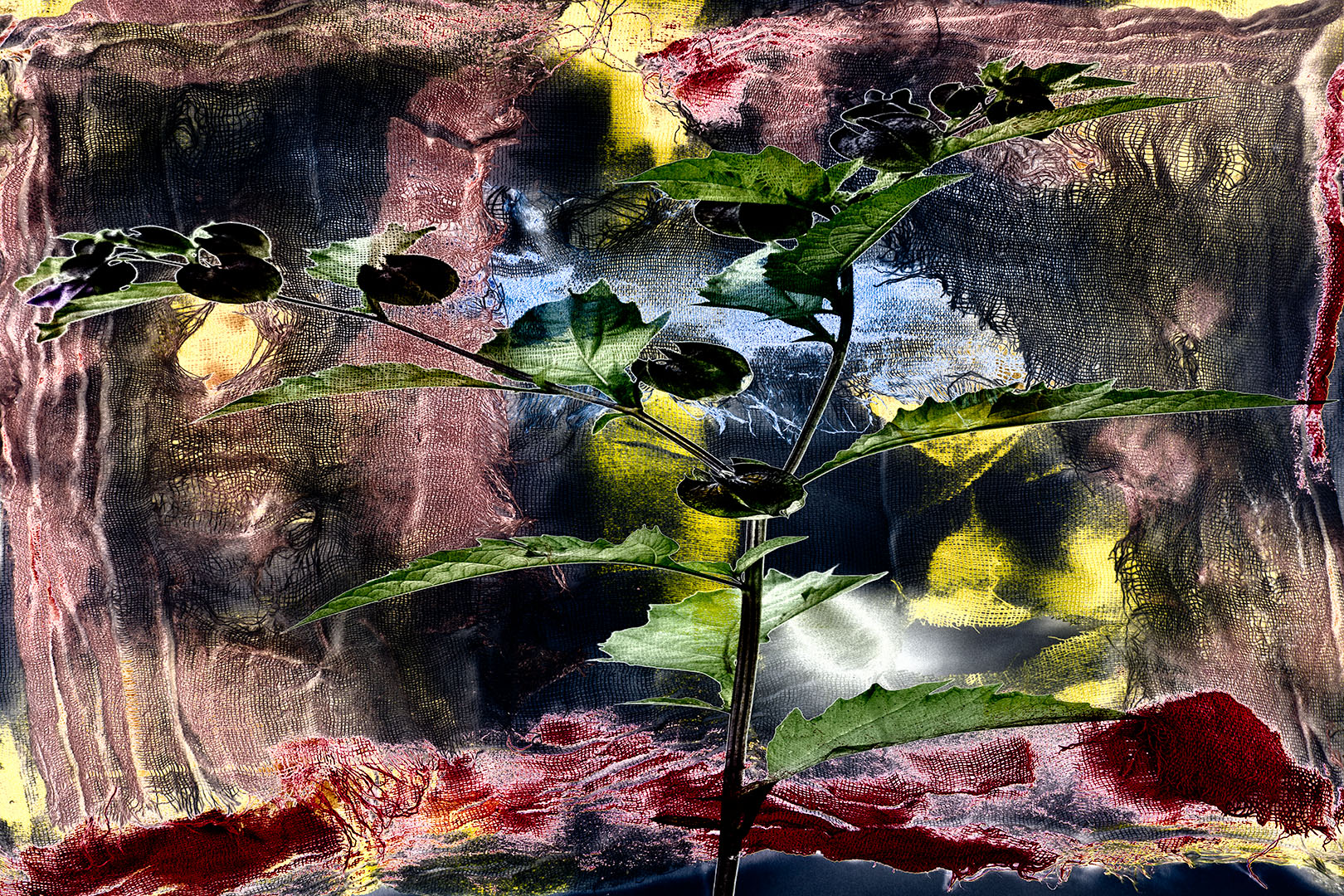 'Come and look at the garden' were often amongst the first words my mother spoke to me when I visited.  She was a dedicated gardener who gained immense pleasure from the many hours she spent working in the garden that she maintained for sixty years. The results were magnificent, combining a wide variety of plants in ways that enticed complimentary comments from visitors and from strangers passing by. Being in the garden always raised my mother's spirits, lifting her out of the restrictions and pressing concerns of the now.  Sadly, as her health and mobility deteriorated, she spent less and less time in the garden, a cause of great frustration and sadness.
I moved house to be close to my mother and gradually took over the care of the garden – endeavouring to follow her detailed instructions to the best of my limited gardening ability.  During this time I started to make images in the garden using the plants, soil, water, sun and rain, initially with no clear plan about how to best produce and process the finished work.  Eventually I decided I needed to have a more intimate and physical connection with the prints and to include a process that allowed the garden to directly influence the finished work.  I painted on the prints with various media and buried them in the garden for extended periods of time, allowing the place to mark the work in a very direct way.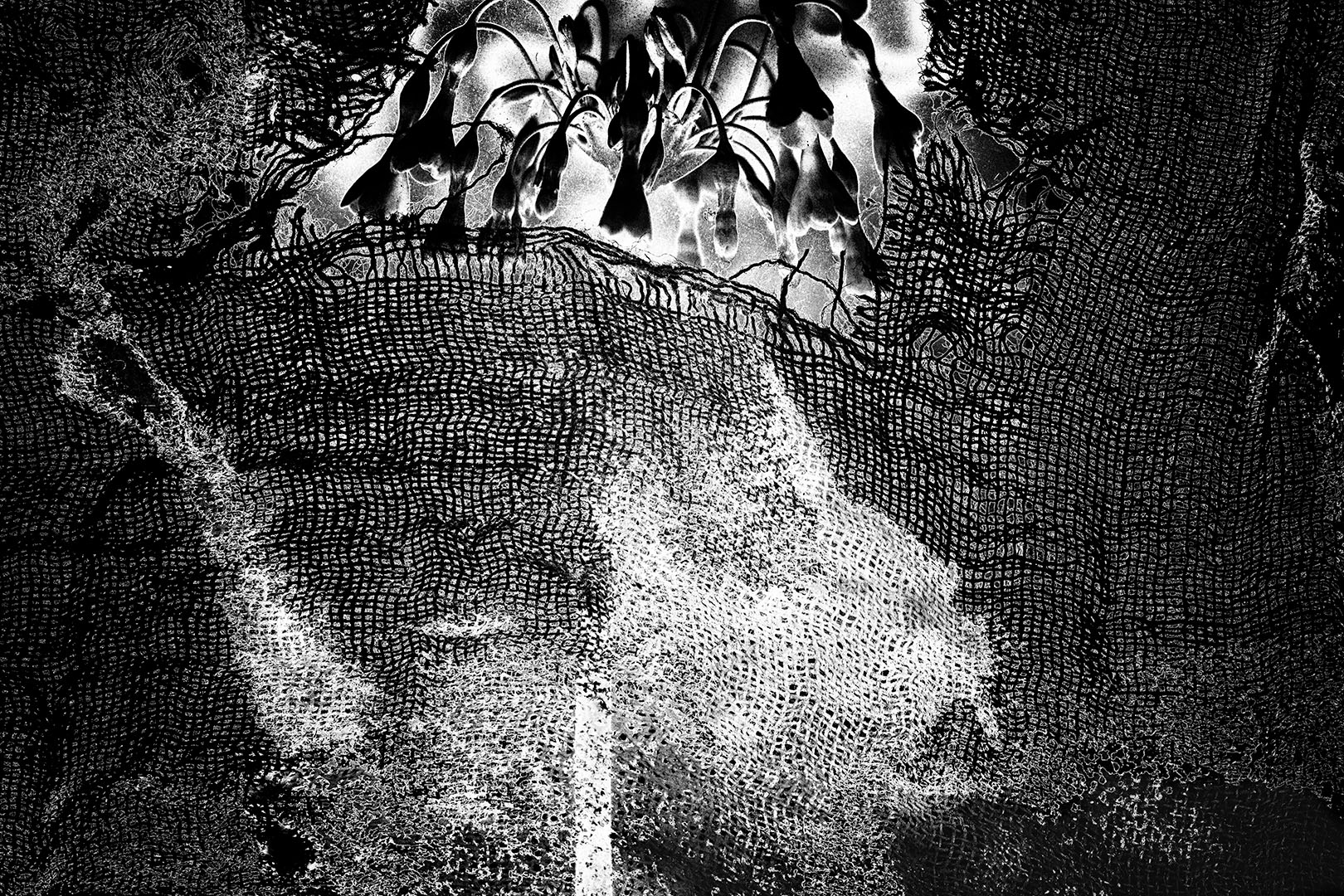 The images do not reflect my state of mind at the time of their creation.  In a period marked by reluctant absorption into the world of doctors, hospitals, and care workers, of fatigue, anxiety and sadness, it would have been more accurate emotionally to have smeared a mass of mud across the prints.  But it wouldn't have been true to my mother's spirit or to the garden she created.  She took pride in its success and delighted in its life-affirming beauty. With 'Last Garden' I have endeavoured to be true to her positive vision.
Selected images from Philip's last garden series are shown below
ABOUT PHILIP J BRITTAN
Philip J Brittan was born in Bristol and now lives in London. He was a University lecturer for 12 years and has been a photographer for 20 years. His academic qualifications include an MA and PhD in Sociology. He has self-published 9 artist books under the label PJB Editions.
Website: philipjbrittan.com
Twitter: @PhilipJBrittan
Instagram: @philipjbrittan
CREDITS
Unless otherwise stated, all words and images in this article are © Philip J Brittan